Abilify / Compulsive Gambling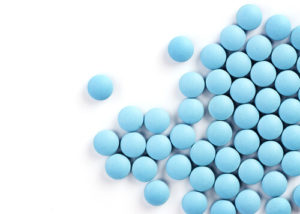 Harford, P.C., is now accepting cases on behalf of individuals harmed by the pharmaceutical prescription drug Abilify. The drug has been associated with causing harmful compulsive behavior including compulsive gambling, shopping, binge eating, and hypersexual activities. This behavior can result in substantial financial, mental, and physical damages.
What is Abilify?
Abilify (aripiprazole) was brought to market in the United States through a collaboration between Otsuka Pharmaceutical and Bristol-Myers Squibb. It received FDA approval in 2002 to treat schizophrenia and was later approved for bipolar disorder and major depressive disorder. It is a partial and full dopamine agent. Dopamine is a neurotransmitter that helps control the brain's reward and pleasure centers. The scientific literature has identified Dopamine as a potential cause of pathological gambling.
Does the Label Warn of Compulsive Behavior?
Prior to January 2016, the U.S. Label made no mention of pathological gambling or compulsive behaviors. In January 2016, "pathological gambling" was added to the Postmarketing Experience section of the label. But there remained no mention of any gambling in the Warnings and Precautions section or in the patient medication guide, the source of information most likely viewed by physicians and patients.
On May 3, 2016, the FDA announced that warnings regarding "compulsive or uncontrollable urges to gamble, binge eat, shop, and have sex" would be added to the Postmarketing Experience section of the label. The FDA recommended that doctors "make patients and caregivers aware of the risk of these uncontrollable urges," "closely monitor" patients, and consider reducing or stopping Abilify if compulsivity emerges.
What about the Label in Europe and Canada?
The European Medicines Agency had already required a label change to Abilify well before the FDA announced its new warnings. In or around October or November 2012, the European Medicines Agency required Abilify to carry the following language in the Special Warnings and Precautions for Use section:
Pathological Gambling
Post-marketing reports of pathological gambling have been reported among patients prescribed ABILIFY, regardless of whether these patients had a prior history of gambling. Patients with a prior history of pathological gambling may be at increased risk and should be monitored carefully.
The Canadian regulators also concluded that there is "a link between the use of aripiprazole and a possible risk of pathological gambling or hypersexuality" in November 2015.
What is the Status of the Litigation?
The federal litigation for injuries suffered by the use of Abilify has been consolidated for pre-trial proceedings in the Northern District of Florida. At the time the litigation was initiated in October 2016, it consisted of twenty-two actions transferred from fourteen federal districts. Several other cases have been filed in New Jersey state court.
The very first case was filed on January 12, 2016 in Minnesota federal court. The plaintiff alleges in the case that she began compulsively gambling within weeks of starting the medication in September 2014. According to her complaint, the plaintiff had no prior history of gambling, but while taking the drug lost over $75,000 in five months and caused her family extreme financial and emotional distress.
How can Harford, P.C., Help?
Harford, P.C., is currently investigating compulsive behavior claims arising from the use of Abilify. If you or someone you know has been injured by the use of an Abilify product, please contact us immediately at (212) 390-8983 for a free case consultation. You may also complete the form on the side menu and we will contact you to set up a free consultation.