Proton Pump Inhibitors / Kidney Failure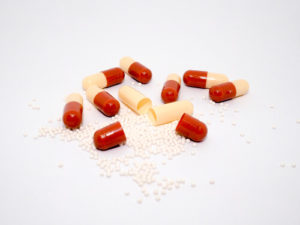 Proton pump inhibitors ("PPIs") have been increasingly suspected of causing acute kidney failure, particularly among older patients. Studies have shown that long term use of these medications are causing not only kidney failure, but fractures, dementia, and cardiac arrest. A recent release from the U.S. Food and Drug Administration ("FDA") also revealed that long-term PPI use can lead to low magnesium levels, which can cause adverse events such as seizures.
What is a PPI?
PPIs are medications used for acid-related gastrointestinal disorders and include the brand names Nexium®, Prilosec®, Protonix®, and Prevacid®. Nexium is the most widely used PPI and is manufactured by the global pharmaceutical giant AstraZeneca. It was first approved for marketing by the FDA in 2001 and later sold as an over-the-counter drug in 2014. It has been estimated that Nexium produces more than $6 billion/year in revenue for AstraZeneca.
Many of today's most popular heartburn medications are PPIs—they are one of the most commonly prescribed medications in the United States. In 2013, about 15 million Americans were prescribed PPIs, but the number is likely higher because many are sold without a prescription.
How do PPIs work?
PPIs work by essentially blocking acid release into the stomach.
Proton pumps are cells in the stomach that produce acid and aid in digesting food. When food is consumed, proton pumps increase the production of stomach acid. In healthy patients, the lower esophageal sphincter closes after consuming food, which blocks the stomach acid from reaching the esophagus. In patients that suffer from gastroesophageal reflux disease, the sphincter muscle does not work properly, allowing acid to enter the esophagus and potentially cause heartburn.
Despite the existence of reports of kidney failure associated with PPIs, NONE of the medications warn of any potential adverse events relating to kidney failure.
What is the risk of kidney failure?
According to new research published by the Journal of the American Society of Nephrology in April 2016, patients who took PPIs had a 96 percent increased risk of developing kidney failure and a 28 percent increased risk of chronic kidney disease.
"The findings suggest that long-term use of PPIs may be harmful to the kidneys and should be avoided. PPI use may not only increase the risk of developing chronic kidney disease, but may also increase the risk of its progression to complete kidney failure," says the release.
A previous study published in JAMA Internal Medicine in January 2016 concluded people who use PPIs have a 20-50% higher risk of chronic kidney disease. According to the lead author, Dr. Morgan Grams of Johns Hopkins University in Baltimore, "there was an increasing risk associated with an increasing dose. That suggests that perhaps this observed effect is real."
Do you have a case?
Harford, P.C., is now accepting cases where patients developed kidney failure after taking PPIs. If you or someone you know has suffered kidney failure following the use of a PPI, please contact us today at (212) 390-8983. You may also complete the form on the side menu and we will contact you to set up a consultation.
We are here to help you.