Essure / Fallopian Tube Implant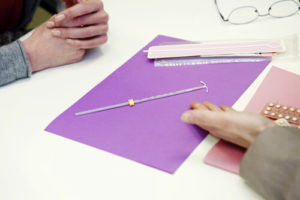 What is Essure®?
Essure is a permanent, non-surgical birth control fallopian tube implant. It was developed by Conceptus Inc., a company owned by Bayer HealthCare Pharmaceuticals and approved for use in the United States on November 4, 2002.
It requires a hysteroscopic sterilization procedure that does not involve an incision, but instead an implantation of a soft metal spring-like device wound with synthetic fibers. The metal part of the device consists of a stainless steel inner coil and expanding nickel titanium outer coil. The fibers are used to encourage surrounding tissue in the fallopian tube to adhere to the device, ultimately creating scar tissue intended to block sperm from reaching the eggs.
What complications and injuries have resulted from the use of Essure?
The lawsuits filed on behalf of women injured by the device state that the manufacturer and seller of Essure hid evidence from the U.S. Food and Drug Administration ("FDA") of the various risks associated with the device in order to get Premarket Approval. The lawsuits provide that if the manufacturer and seller had properly warned of these risks, patients would have chosen a different form of birth control.
In February 2016, the FDA ordered Bayer to begin post-marketing clinical studies regarding the benefits and risks of Essure. To date, the FDA has received more than 2,800 comments from the public on the Essure device. The reported injuries from the Essure device include the following:
Surgery, including possible hysterectomy, to remove Essure device;
Migration of Essure device;
Perforation or tear of pelvic organs, including uterus or colon;
Expulsion of Essure device;
Autoimmune response, including fatigue, rashes, and weight gain;
Chronic pelvic pain
Unintended or ectopic pregnancy; and
Death.
I have an injury resulting from the use of Essure. What should I do?
Harford, P.C., is currently investigating claims regarding injuries from the Essure device. If you or someone you know has been injured by an Essure device, please contact us immediately at (212) 390-8983 for a free case consultation. You may also complete the form on the side menu and we will contact you to set up a consultation.