Metal-on-Metal Hip Implants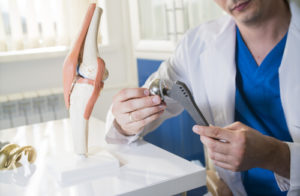 Harford, P.C., Accepting Defective Hip Device Cases From All 50 States
More than 500,000 people in the United States have received "metal-on-metal" hip implants during hip implant surgery. These implants include the DePuy ASR, DePuy Pinnacle, Stryker Rejuvenate and Stryker ABG II, Wright Profemur-Z hip system, and the Zimmer Durom Cup. These hip devices contain metal components that come into contact with each other, potentially leading to friction and the release of metallic particles into the blood stream and tissues.
A study published in the Lancet in March 2012 revealed that metal-on-metal implants were significantly more likely to fail compared to other models of hip implants. The British researchers looked at 400,000 hip replacements and 31,000 patients with metal-on-metal implants and found the following rates of failure:
6.2% failure rate in metal-on-metal design;
2.3% failure rate in ceramic-on-ceramic design; and
1.7% failure rate in metal-on-plastic design.
The data showed metal-on-metal design had a significantly high risk with no additional benefit.
The side-effects from these defective hips are not limited to simply failure. These devices have also been linked to the following serious injuries:
Dislocation of the hip;
Loss of bone;
Death of surrounding tissue;
Pseudotumors;
Cobalt and metal poisoning; and
Corrosion
If you or someone you know has been injured by a metal-on-metal hip replacement device, please contact us immediately at (212) 390-8983 for a free case consultation. You may also complete the form on the side menu and we will contact you to set up a consultation.