Transvaginal Mesh (TVM)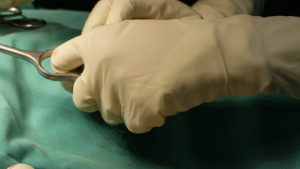 Harford, P.C., Accepting Cases for Injuries Relating to TVM
Thousands of female patients have undergone procedures involving the implantation of transvaginal mesh ("TVM") as a treatment for stress urinary incontinence ("SUI") or to address pelvic organ prolapse ("POP"), conditions that often develop as a result of childbirth. Serious complications involving TVM have been reported in women in relation to numerous manufacturers, including American Medical Systems, Boston Scientific, C.R. Bard, Covidien, and Johnson & Johnson.
The potential injuries or side effects associated with defective TVM products include:
Chronic vaginal drainage;
Erosion of the vaginal tissue;
Lower back pain;
Mesh trim or removal in doctor's office;
Perforations of the bowel, bladder, or blood vessels;
Recurrence of SUI or POP;
Urinary problems;
Vaginal bleeding, infections, or scarring; and
Pain during intercourse
Some women have undergone additional surgical procedures, often to remove the mesh, along with IV therapy, blood transfusions, and drainage of hematomas or abscesses.
Since 2007, reports of complications to the FDA associated with the use of TVM have risen five times the number of reports received over the preceding years. In July 2011, the FDA warned that TVM placement of surgical mesh to treat POP may carry more risks than other surgical options, without any evidence of greater benefit.
In the October 2005 edition of American Journal of Obstetrics and Gynecology, safety researchers found that more than 15 percent of the patients who received TVM experienced erosion, which often resulted in severe pain and infection. The study concluded that "surgeons should be aware of the potential complications of synthetic meshes. Until the data on the safety and efficacy of the intravaginal slingplasties are available, these procedures cannot be recommended."
We are here to help you. If you or someone you know has been injured by a TVM device, please contact us immediately at (212) 390-8983 for a free case consultation. You may also complete the form on the side menu and we will contact you to set up a consultation.