Energy Drinks Heart Attacks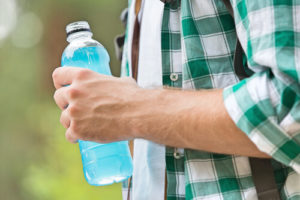 Harford P.C. Investigating Energy Drinks Lawsuits for Heart Attacks and Sudden Death
What are Energy Drinks?
Energy drinks are beverages aggressively marketed for boosting energy levels, improving mental performance, and aiding weight loss. The popular brands such as "Red Bull," "Monster Energy Drink," and "Rock Star" contain high amounts of caffeine, sweeteners, and herbal supplements.
Because some energy drinks are marketed "dietary supplements," rather than beverages, the FDA does not regulate the safety of the ingredients. Dietary supplements are governed by the Federal Food, Drug, and Cosmetic Act, but are not required to disclose ingredients (such as caffeine levels). Moreover, they are also not subject to regulations that apply to conventional food and beverage products, such as FDA premarket approval and other related rules.
What are the risks associated with Energy Drinks?
Medical reports have suggested that energy drink injuries send more than 20,000 innocent people to the emergency rooms in the United States every year. A growing number of studies have additionally found that the products have a potential impact on the heart, increasing the risk of angina, irregular heartbeats, and sudden death.
The primary problem with energy drinks appears to be the high concentrations of caffeine. According to one study, 19 percent of college students who consumed energy drinks experienced heart palpitations. A study presented at the Radiological Society of North America showed that consumption of energy drinks potentially speed up contraction rates in the hearty. As part of the study, researchers from the University of Bonn in Germany used magnetic resonance imaging (MRI) to measure the heart function of 18 healthy participants (with an average age of 27.5) one hour after they consumer energy drinks. The MRI results demonstrated that the participants experienced a 6 percent increase in their heart contraction rate.
According to the Food & Drug Administration's Center for Food Safety and Applied Nutrition, between January 2004 and October 2012, the FDA received 21 adverse event reports in connection with Red Bull products. These adverse event events ranged from "vomiting" to "acute myocardial infarction" (i.e. heart attack). The FDA additionally acknowledged with respect to these reports that "[e]ven with mandatory reporting of serious adverse events for dietary supplements, generally only a fraction of adverse events associated with any product is reported."
Do you have a claim for an energy drink related injury?
Harford, P.C., is currently investigating potential lawsuits relating to cardiac arrest and sudden death arising from the consumption of energy drinks. If you or someone you know was injured from the consumption of energy drinks, please contact us immediately at (212) 390-8983 for a free case consultation. You may also complete the form on the side menu and we will contact you to set up a consultation.