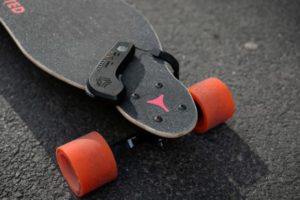 Personal injury allegations continue to mount against Boosted, Inc. — the manufacturer and designer of Boosted Board skateboards. Plaintiffs have filed suit in New York and California state courts against Boosted Inc. asserting severe injuries resulting from the use of defective skateboards with more claims bound to follow.
This past October, Harford, P.C., filed suit on behalf of Boosted Board rider who sustained serious bodily injuries due to the skateboard's unexpectedly high acceleration rate. Other plaintiffs have filed suit for similar personal injuries where the skateboard's axle broke during riding and where it failed to properly brake.
Despite the mounting claims of injuries, and many more reported accounts on social media and enthusiast websites, Boosted continues to tout its skateboards on its website with slogans such as:
"Awesome riding experience"
"No riding experience? No problem"
"Accelerate with ease, reach pulse-pounding speeds, and climb steep hills like it's a no brainer"
"Get around with incredible speed and ease on the most powerful electric skateboards"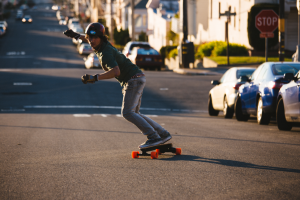 The reality is that users are at risk of serious injury when operating Boosted, Inc.'s products. Boosted, Inc. continues to promote its product as safe for all types of users on social media, reaching a wide audience on Facebook, Twitter, YouTube, and other similar websites. None of their promotions seem to demonstrate how to safely operate the skateboard and appears to be an outright refusal to provide users with a safety tutorial video or proper warning that its product can cause injury or death, especially inexperienced users.
What is a Boosted Board skateboard?
A Boosted Board skateboard is a motorized skateboard that is powered by a twin-motor configuration and lithium-ion battery and is controlled by an independent Bluetooth remote control device. The skateboard has four different acceleration modes with speeds that can accelerate to as fast as 22 mph. The boards have become popular in urban areas such as New York and San Francisco, where many users utilize the device for recreational purposes or even as a means to commute to work.
The product retails for around $1500 and can be purchased directly from the manufacturer on its website or from select electronic retailers, such as P.C. Richard.
Problems with Boosted devices are not limited to users falling off the skateboard.
The Product was Previously Recalled
In August 2017, Boosted, Inc. announced that its then-CEO and founder, Sanjay Dastoor, was stepping down. The announcement came on the heels of the company issuing a recall of its lithium battery packs after multiple reports of the batteries posing a fire hazard from overheating and smoking. On January 12, 2017, the company sent two separate e-mails to each user. The first e-mail warned users that the lithium batteries had been found to produce smoke. The second e-mail advised consumers that the boards were not water resistant and thereby a risk to rider safety.
The company then told their consumers to NOT use the product.
The Consumer Product Safety Commission thereafter officially ordered a recall of all Boosted Board batteries.
The company has since lifted the recall and replaced the batteries, however riders remain at risk to sustain injuries when operating the skateboards based on numerous defective designs. Stories from consumers on social media and enthusiast websites have put Boosted, Inc. on notice, but Boosted still turns a blind eye.