Automobile Accidents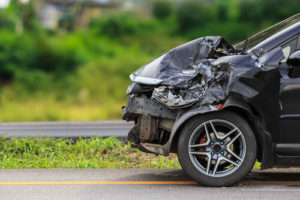 A serious automobile accident can be an extraordinarily traumatic and difficult experience. While many accidents result in only minor damage, some result in serious injuries or even death. According to the National Highway Safety Administration, in 2012 there were 270 deaths attributed to car crashes in New York City alone. The Centers for Disease Control and Prevention even claim that motor vehicle crashes as one of the leading causes of death in the United States.
When a victim has been injured in motor vehicle, they need advice on how to afford medical bills, lost wages and property damage. We are here to help.
We understand the dangerous driving conditions that people face in New York and New Jersey every day, including heavy traffic, road construction, and careless drivers. The result is a higher risk of a car accident than any other metropolitan area in the country. There are strict guidelines in New York and New Jersey that govern when an injured party must file a claim. While there are various factors that affect the period of time to file, generally speaking the earlier the better.
Client Testimonials
"I was extraordinarily pleased with Scott's representation of me and definitely picked the right lawyer. When you need the right lawyer, you can't go wrong by choosing Scott Harford."
– Delroy Southwell, Bronx, New York
Types of Car Accidents
There are many types of car accidents that can result in serious, debilitating injuries. Some of the more common types include:
head-on collisions;
texting and driving;
drunk driving;
rear-end collisions; and
failure to yield to a pedestrian
These accidents can be caused by defective products within a vehicle, driving under the influence, substandard roads, or distracted drivers.
No-Fault Insurance in New York and New Jersey
Under the New York No-Fault Insurance Law, the insurance company pays up to $50,000 to cover economic losses for medical expenses and lost wages. The coverage will only reimburse up to 80-percent of the victim's lost earnings, or a maximum of $2,000 per month. The entire reimbursement is capped at $50,000 for medical expenses and income loss.
The no-fault coverage in New York does not account for physical and emotional pain or pain and suffering. Moreover, in order to take legal action above and beyond the no-fault coverage, you must prove that you have suffered a statutory "serious injury."
Drivers in New Jersey have the option of choosing between the no-fault and traditional car insurance at the time they purchase the automobile policy. For the no-fault option, a lawsuit is only possible if the accident resulted in certain statutory, specified significant injuries. The traditional coverage option allows a driver to file a liability claim against another driver for a more full range of damages after the accident. This is typically referred to as a "No Threshold Policy."
Call Us Today For a Free Consultation
Harford, P.C., is accepting automobile crash cases in New York and New Jersey. If you or someone you know has been involved in a car accident and suffered severe injuries, please call us immediately at (212) 390-8983. You may also complete the form on the side menu and we will contact you to set up a consultation.