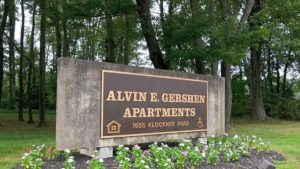 On December 29, 2020, Harford, P.C. filed a Legionella wrongful death lawsuit on behalf of a senior housing tenant of the Alvin E. Gershen Apartment complex in Hamilton Township, New Jersey.  The tenant was a great grandmother who died from Legionella pneumonia on July 11, 2018.
The New Jersey Department of Health has confirmed three cases of legionella connected to the building since November 2018.  Multiple samples of the building's potable water have also tested positive for Legionella since the Fall of 2018.  The Complaint alleges that the building failed to take proper precautions and remedial actions to protect against the spread of Legionella bacteria in its water distribution system.
Harford, P.C. is working on the case with Siegel Brill, P.A., a Minneapolis based law firm that concentrates on representing individuals harmed by Legionella bacteria.  To date, Harford, P.C. currently represents more than 15 individuals afflicted with Legionnaires' disease throughout the New York city area.
The case was filed in the Superior Court of New Jersey, Law Division: Mercer County.
If you or someone you know has been injured by exposure to Legionella bacteria, we are here to help you.
Please call or email us today for a free consultation at Ph: (212) 390-8983 Email: info@harford-law.com