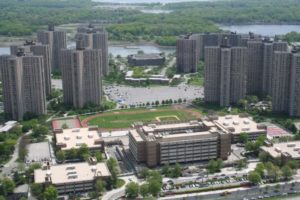 Scott A. Harford, Esq., of the Manhattan law firm Harford, P.C. has filed multiple lawsuits against the owners and operators of the "Co-Op City" residential cooperative complex relating to an outbreak of legionella bacterial within the Carver Loop buildings.  The outbreak occurred in March/April 2018 and was reported on by multiple news outlets, including the New York Post, Daily News, and NY1.
One of the Co-Op City residents represented by Mr. Harford succumbed to the disease by simply breathing in water vapor containing the legionella bacteria.  The complaints filed in each of the actions allege the existence of legionella within the shared heating system for the 100-120-140 Carver Loop buildings.
This is not the first time that the Co-Op City building complex has experienced an outbreak of Legionnaires' disease with its residents.
In 2012 and 2013, two residents within the 100-120-140 Erdman Place complex were sickened by Legionnaires' disease.  In January 2015, eight more cases of Legionnaires' disease were identified from residents at Co-Op City.  This outbreak was linked by the New York City Department of Health and Mental Hygiene ("NYC DOH") to the cooling tower within the power plant.  Finally, in August 2020, the NYC DOH reported two cases from residents living at 100 Benchley Place.
Harford, P.C. is working on the case with Siegel Brill, P.A., a Minneapolis based law firm that concentrates on representing individuals harmed by Legionella bacteria.  The cases were recently filed in the New York Supreme Court in Bronx County.
If you or someone you know has been injured by exposure to Legionella bacteria, we are here to help you.
Please call or email us today for a free consultation at Ph: (212) 390-8983 Email: info@harford-law.com