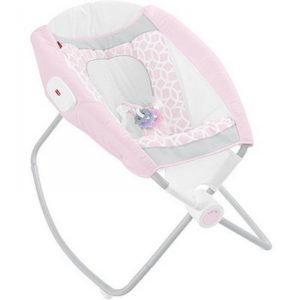 An alarming statement released yesterday by the American Academy of Pediatrics ("AAP") called on the U.S. Consumer Product Safety Commission ("CPSC") to immediately recall the Fisher Price Rock n' Play Sleeper—a product designed and marketed for babies to sleep on an incline. The statement released by the AAP cites a recent Consumer Reports investigation finding the product was tied to 32 infant deaths.
The number of tragic incidents associated with the product raises a real concern in that long-standing medical advice dictates that babies should sleep on firm, flat surfaces. Dr. Kyle Yasuda, President of the APP, stated that "there is convincing evidence that the Rock 'n Play inclined sleeper puts infant lives at risk, and the CPSC must step up and take immediate action to remove it from stores and prevent further tragedies."
The CPSC previously warned customers to stop using the product if their children are able to roll over because several infants have died.
But the APP asserted that prior warning by the CPSC simply does not go far enough to protect infants. Many of the fatalities involved babies 3 months or older who rolled from their back to their stomach or side while unrestrained. This can cause asphyxia or the inability to breathe caused by the babies' position within the incline sleeper.
Fisher-Price is a division of the children's product giant Mattel, which had approximately $4.5 billion in sales in 2018. In a statement released to the USA Today last Monday, Fisher Price claims it stands "by the safety of the Rock n' Play Sleeper" and it "meets all applicable safety standards."
Harford, P.C. is currently investigating potential lawsuits relating to catastrophic injuries related to the Fisher Price Rock n' Play Sleeper. If you or someone you know was injured from the use of this product, please contact us immediately at (212) 390-8983 for a free case consultation. You may also complete the form on the side menu on our website "Get a Free Case Evaluation" and we will contact you to set up a consultation.