Legionnaires' Disease/Legionella Pneumophila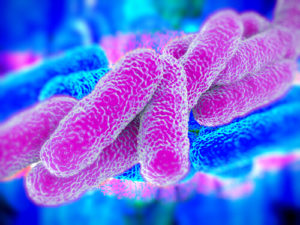 Legionnaires' Disease Lawyers
Legionnaires' disease is a dangerous type of infection caused by bacteria. This infection causes lung problems, fevers, and a host of other life-threatening problems. Legionnaires' disease is considered a type of pneumonia, or illness that attacks the lungs. People with weakened immune systems, or weakened lungs, are more likely to contract the disease.
Legionnaires' is usually spread through the air. The bacteria thrive in poorly maintained and uncleaned plumbing systems, and in air conditioning systems that rely on water for cooling. When building owners fail to maintain their water heating and cooling systems, it's easy for an outbreak to occur.
Harford P.C., is here for you if you are suffering from Legionnaires' disease. We understand how dangerous Legionnaires' disease can be, and we're committed to helping victims secure the compensation they need to rebuild their lives and care for their families. For a free consultation about your case, call us or contact us online now.
Causes of Legionnaires' Disease
Legionnaires' disease is caused by common bacteria that are not always harmful. However, when these bacteria are in ideal conditions of warm water, they can multiply and become a threat to your health. When you ingest or inhale the bacteria, they can cause severe inflammation of the lungs and many other dangerous symptoms.
Legionnaires' bacteria grow and spread in warm water. Hot tubs, plumbing systems, and other systems involved with bathing and sanitation can spread the disease. However, most Legionnaires' infections happen due to poorly maintained cooling systems. Many large buildings rely on cooling systems that use water towers. These water towers can be an ideal location for the Legionnaire's bacteria to grow. When the cooling system is activated, it may spread the bacteria throughout the building.
Symptoms of Legionnaires' Disease
According to the Centers for Disease Control and Prevention (CDC), the symptoms of Legionnaires' disease show up from 2 to 10 days after exposure. Symptoms of the disease include many flu-like symptoms that worsen with time, including:
Headaches
High fever
Muscle pains
A severe cough that may cause worsening pain
Shortness of breath
Nausea, vomiting, and diarrhea
If you experience these symptoms, get checked by a doctor as soon as you can. Legionnaires' disease is a life-threatening disease, and the sooner you are treated, the better.
How Is Legionnaires' Disease Diagnosed?
To diagnose Legionnaires' disease, medical professionals will check to see whether you have pneumonia (inflammation of the lungs). Then they'll check to see whether it is Legionnaires' bacteria that are causing the problem.
Doctors can determine whether you have pneumonia using chest x-rays. These x-rays will show the inflammation and irritation of the lungs. If they determine that you do have pneumonia, they'll move on to urine and lab tests to determine if Legionnaires' bacteria are the cause.
One of the most common tests for Legionnaires' disease is a urine test. The bacteria will produce a unique set of chemicals that will concentrate in the patient's urine. A simple urine test can effectively determine whether the bacteria are related to Legionnaires' disease. However, the test isn't perfect, and doctors may need to do further tests.
Another common test relies on phlegm and other samples from the lungs. Lab staff can analyze the samples and determine what bacteria may be responsible for the infections. Keep in mind, however, that no test is perfect, so doctors may need to run multiple tests to give an accurate diagnosis.
How Can a Lawyer Help After a Legionnaires' Disease Diagnosis?
After a diagnosis, a lawyer can help you investigate the source of your infection and help you pursue a claim for compensation if it appears someone else's negligence was the cause.
When you're seeking compensation for your illness, it isn't enough to show that you contracted the disease. You'll need to prove the link between your disease and the party you believe is responsible. You'll also need to show how the disease has harmed you. An investigation, official reports, and medical evidence may all come into play, and even if you are able to prove your case, you'll need to negotiate with insurers and organizations who may not want to pay.
A lawyer can handle every aspect of your case, including building your case, negotiating with the responsible parties, and working to secure the compensation that you deserve.
Treatment for Legionnaires' Disease
Antibiotics are the most common treatment for Legionnaires' disease. These are powerful drugs designed to kill the bacteria that infect a person's body. Depending on the state of the illness, these drugs may be delivered to a patient while they are under hospital care. Doctors may monitor the health of the patient and the effectiveness of the antibiotics during the recovery process.
Where Have Legionnaires' Disease Outbreaks Occurred?
Legionnaires' disease outbreaks have happened in a variety of locations including hotels, schools, cruise ships, and many other venues. Cooling towers and water systems are a common way for the disease to spread. When property owners fail to maintain their water and cooling systems, it's easy for a Legionnaires' outbreak to happen.
Legionnaires' outbreaks have occurred around the world, but often happen in densely populated areas. New York has been the site of several outbreaks over the past few decades, likely due to the use of cooling towers in many buildings. The bacteria flourish in warm bodies of water and will grow wherever they can. Some of the largest recent Legionnaires' outbreaks in the United States include the following:
Bronx, New York (2015): linked to the Concourse Plaza Hotel, Lincoln Hospital and the Opera House Hotel;
Genesee County, Michigan (2015): Linked to the McLaren Regional Medical Center and Michigan Department of Environmental Quality;
Las Vegas, Nevada (2017): Linked to the Rio Hotel and Casino;
Anaheim, California (2017): Linked to Disneyland; and
Washington Heights, New York (2018): Ongoing investigation suspected from area cooling towers.
How to Prevent Legionnaires' Disease
There's no easy way to prevent contracting Legionnaires' disease if you are exposed to the bacteria. If the disease is in the air, it may be impossible to prevent infection after a victim has entered a building. The best way to prevent the disease is to address the conditions for the bacteria's growth.
Those who own or maintain property should take adequate care and perform the maintenance that their systems need. By regularly cleaning and inspecting the water systems of a facility, owners and others can help prevent the spread of the disease. By detecting and eliminating the bacteria early on, property owners can help prevent the sickness and possible deaths caused by the disease.
Helping Those Who Have Been Harmed by Legionnaires' Disease
If you've received a diagnosis of Legionnaires' disease, we're here to help. At Harford P.C., we can help you investigate the source of the disease, and we'll fight to get you the compensation you deserve. For a free consultation, call us or contact us online today.