Onglyza / Heart Failure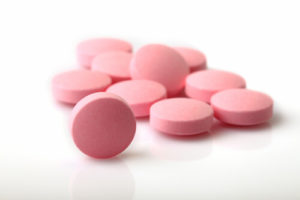 Did you suffer heart failure after taking the medication Onglyza?
Harford, P.C., is now investigating claims arising from the use of the diabetes drug Onglyza and its ability to cause heart failure and death.
The pharmaceutical drug Onglyza (saxagliptin), manufactured by AstraZeneca and Bristol-Myers Squibb, belongs to a new class of diabetic drugs known as dipeptidyl peptidase-4, or more commonly, DPP-4 inhibitors, used for treatment of Type 2 diabetes.
On April 5, 2016, the U.S. Food and Drug Administration ("FDA") found that Onglyza "may increase the risk of heart failure, particularly in patients who already have heart or kidney disease." As a result, the FDA added new Warnings and Precautions to the label of Onglyza to inform physicians and patients of the potential increased risk of heart disease. The FDA also concluded that more information would be needed regarding the possibility of an increased risk of death from taking the drug.
Additional risks were previously uncovered in a 2013 medical study published by the New England Journal of Medicine. The study found that users of Onglyza were 27% more likely to be hospitalized for heart failure as compared to non-users.
Just this week, the New Jersey Law Journal reported on a recent uptick in lawsuits filed against the manufacturers of Onglyza for causing heart failure. The lawsuits claim defendants AstraZeneca and Bristol-Myers Squibb knew of heart disease risks associated with Onglyza, but failed to adequately warn consumers and physicians of those risks. The suits also claim defendants began selling Onglyza in 2009 without conducting clinical trials to determine if the drug increased cardiac risk in patients. All of this occurred after a 2008 FDA bulletin calling on the developers and manufacturers of diabetic drugs to demonstrate their products do not increase cardiovascular risks.
Harford, P.C., is here to help you.
If you or someone you know has suffered heart disease, cardiac arrest, congestive heart failure, or death after using the drug Onglyza, please contact us immediately at (212) 390-8983 for a free case consultation. You may also complete the form on the side menu and we will contact you to set up a free consultation.