New York Negligent Security Lawyers - Hartford, P.C.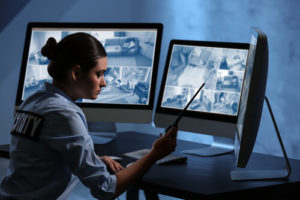 Negligent Security Attorneys
Adequate lighting and security should be in place to protect you and your possessions when you're on someone else's property. Unfortunately, many business owners and property managers fail to provide the security that they should, and innocent people may suffer as a result.
If you have been injured due to negligent security on someone else's property, contact Harford P.C., for legal help right away.
At Harford P.C., we understand what can happen when businesses and others are negligent in their security. Individuals may suffer severe injuries, their property may be stolen or damaged, and their very lives may be placed in danger. That's why we're here to help you. At our firm, Mr. Harford personally handles every case, and when you're working with us, we'll keep you informed at every step in your claim.
We'll never send you a bill that you need to pay out of pocket, and we'll only collect expenses and fees if we secure compensation on your behalf. If you've been injured due to negligent security, contact us today at by phone or online for a free initial consultation about your case.
Examples of Negligent Security
Businesses and other organizations must provide adequate security for their guests. Whether you're on their property for shopping, a meeting, an overnight stay, or any other legitimate purpose, those who own the premises must take appropriate measures to protect your safety. When they don't, you may end up hurt.
Common types of negligent security include:
Non-working cameras. As part of a commercial security system, businesses and others should have security cameras that capture images of those on the premises. This helps keep visitors safe by providing a record of events and acting as a deterrent for criminals who would cause harm. If a business does not provide functioning security cameras, they could be held responsible if you're harmed on their property.
Holes in fences. Fences are an important tool for controlling who has access to a piece of property. Fencing may wear down over time, or criminals may cut holes in fencing so that they can sneak on to the property. Some property owners fail to maintain their fencing, and this may allow criminals to trespass on the property and cause harm.
No security guards or an inadequate number of guards. Security guards are a critical part of any organization. Guards serve as protection for visitors and as a deterrent to criminal activity. When a business or organization fails to provide or train an adequate number of guards, they could be liable if you're injured on their property.
Lack of training. Employees and security staff should be trained to handle dangerous situations on their property. One common form of negligent security is when employees and security staff are not given the training and instruction that they need. Untrained staff may react incorrectly, may overreact, or may engage in other behavior that harms you. If you've been injured due to a lack of security training, you may be able to recover for your injuries.
Non-working locks. Criminals and other trespassers usually look for the easiest way into a property. Security doors and functioning locks make it harder for trespassers to access the property and the people inside. When a business or organization fails to provide strong, functioning locks, criminals and others may take advantage of the easy access and use the opportunity to cause you harm.
Poor lighting. Lighting provides many functions on a property. It deters criminal activity, and it provides visibility of tripping and slipping hazards. Proper lighting also makes it easier for staff and other visitors to keep an eye out for the safety of others. When you're on a property that lacks proper lighting, you may be at risk for criminal activity and personal harm.
These are only a few examples of negligent security and how it can harm you. If you've been injured on someone else's property due to negligent security, contact a lawyer today about your case.
How Our Lawyers Can Investigate Your Negligent Security Case
When we're involved with your case, we'll investigate your claim and work to get to the bottom of what happened. We'll gather key information such as witness statements, police reports, medical reports, and many other documents that are essential to your case.
We'll also investigate the scene of the injuries, compile information on security flaws, review employee training, review actions by security and staff, and work to determine whether your injuries were foreseeable.
The strength of a negligent security claim will depend upon the facts and circumstances of your case. In every case, it's best to have an experienced and knowledgeable lawyer on your side. At Harford P.C., we'll gather the evidence that the case needs, investigate why you were injured, and work to get you the recovery and compensation that you deserve.
Compensation for Your Injuries and Loss of Property Due to Negligent Security
If you're injured because of negligent security on someone else's property, you may be entitled to compensation for your losses. Common types of compensation in New York include compensation for:
Property damage
Pain and suffering
Inadequate security may allow dangerous individuals on the property who may cause you injuries that require extensive medical treatment. If your injuries required immediate medical treatment, or will require any treatment in the future, a negligent security claim can help you find the compensation that you deserve for those expenses.
A negligent security claim may also include compensation for the work you miss and the damage that your future earnings suffer. After an injury, you may be out of work for days, weeks, months, or longer. During that time you may miss out on income that is critical for you and those you love. You may also suffer damage to your future earning potential because of your injuries. A negligent security claim may help you secure the wages you've lost in the past and the income you stand to lose in the future.
You may also be entitled to compensation for any property loss or property damage that you suffer. If you're harmed on someone else's property, you may have your clothing and personal possessions stolen, damaged, or destroyed. In those cases, you may be able to obtain compensation to repair or replace your property.
Lastly, after an injury due to negligent security, you may be entitled to compensation for the physical and mental pain that you've suffered. Negligent security can lead to serious injuries that can cause you problems for years. Lingering physical pain can drain your energy and prevent you from doing the activities you love, while the emotional anguish of an injury may result in lasting harm such as depression and anxiety.
When you're injured due to negligent security, a lawyer can work fast to protect you and your claim. A lawyer can advise you on your next steps and what compensation you may be entitled to.
How Long Do You Have to File a Claim for Negligent Security?
For negligent security cases in New York, those who have suffered injuries typically have three years from the date of the injury to file a suit. If an individual passed away because of their injuries, then survivors may file a wrongful death suit within two years of the individual's death. It's important to note that every case is unique, so speak with a lawyer to understand exactly how much time you have.
These time limits are very strict, so it's important to get your case started as soon as possible. Although this amount of time may seem like plenty of time to build your case, you must remember that these cases require detailed investigation and documentation. If the other side won't cooperate, it may take a significant amount of time to build the case you need. It's also important to remember that the longer you wait, the more difficult it may be to find the supporting documents and statements that you need to secure your compensation.
If you've been injured due to negligent security, give yourself the advantage and get started on your case today. We offer a free initial consultation about your case, and once we're involved, we'll act quickly to secure your rights and the compensation that you deserve.
When Negligent Security Harms You, Our Attorneys Can Help
At Harford P.C., we've handled a wide range of negligent security claims. We know what it takes to build a strong claim for your compensation and your recovery. In every case, we will work tirelessly to provide you with the quality representation that you deserve.
If you've been injured by negligent security on someone else's property, contact us now online or by phone for a free initial consultation about your case.